Fort Worth Child Support Attorneys
Ensuring Your Children Are Provided for
In any divorce where you and your spouse share children, your children's best interest should be your top priority. No matter what personal disagreements you have or the reasons for the divorce, you should always try to make the decisions which are best for your kids. Our Fort Worth child support attorney can work with you to help you reach mutual agreements in all of the most important topics, including child support payments.
At The Clark Law Firm, we are committed to helping guide you through your divorce and ensuring you are well-informed of your options. We can also assist you with any matters of child support which may come up between you and the other parent of your child outside of a divorce case.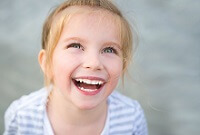 Factors Considered in Child Support
When the decision is left to the judge during your divorce proceedings, they will typically use pre-determined factors to calculate who will pay child support and how much they will owe. There are certain standard factors which they may consider to make a decision, such as income, your personal relationships with your children, and more.
These factors may be considered in a child support calculation:
The income and current job of each parent
The earning capacity and education level of each parent
The general ability each parent has to provide
The financial obligations each parent has
Sensitive Legal Support & Representation
Our Fort Worth family law attorneys understand that matters of your children and money like child support can be sensitive and we are dedicated to helping in any way we can. You can rely on us to provide you with the information you need to make decisions which protect your children's best interests.
Please contact us now at (817) 435-4970 to set up an appointment for a complimentary case evaluation.
Tarrant County Child Support Resources
There are several local entities in Fort Worth, TX that serve as resources for child support cases. Here are some of them:
It's important to note that this list is not exhaustive, and there may be other local resources available for child support cases in Fort Worth, TX.