Termination of Parental Rights in TX
Speak to Our Fort Worth Family Law Attorneys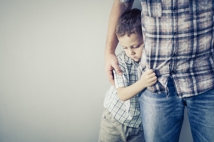 All parents are given automatic rights of parentage once a child is born and the father's paternity is not challenged. While there are benefits to having rights of parentage, there are many situations in which you may want to have those rights revoked from your ex-spouse, or in which you would actually like to voluntarily surrender them. Talk to our Fort Worth family lawyers about terminations if you would like to know more. You can start by calling (817) 435-4970 and asking for a complimentary consultation.
What are Parental Rights?
Unless otherwise noted, parental rights will cover a parent's ability to make important life decisions for their child. This includes education, religion, healthcare, and other aspects of upbringing. Parental rights also include the right to live with and house a child. The distinction between the two types of parental rights is sometimes denoted as legal compared to physical rights.
Why Parental Rights Would Be Terminated
Requesting the termination of your spouse's or ex-spouse's parental rights is a serious matter and will be seen as such by the court. In order to strip away a right that is so fundamental and base, there must be more than enough reasoning for wanting to do so. Additionally, the child's wellbeing will likely need to be in jeopardy, if not already damaged.
Reasons for termination of parental rights include:
Several instances of domestic abuse – physical or sexual
Long history of general neglect of parenting responsibility
Abandonment for an extended period of time
Development of parent's severe mental illness
Dangerous addiction to drugs or alcohol
Losing parental rights over another child
The state may also begin the process of terminating parental rights. If a parent is convicted of certain violent crimes or will be imprisoned for decades or longer, a family law court may be ordered to remove that parent's rights of legal and physical custody. If parental rights are terminated and no legal parents or guardians exist afterwards, the court will place the child into foster care.
Removing Your Own Parental Rights
You may wish to have your own parental rights terminated in certain situations, such as when you want to put your child up for adoption. If your child is still an infant, this process may be straightforward and there are even programs to immediately give up parental rights when the child is born, putting it directly into foster care. If your child is older, voluntarily giving up parental rights will be difficult, if not impossible. Anything that does not benefit the child or follows in its best interests will be rejected by the court.
Understand Parental Rights Terminations with Our Team
Terminating parental rights is certainly not an everyday situation. It is understandable if you have many questions and no solid starting point. This is where The Clark Law Firm can step in and sort everything out for you. We can help you learn about terminations, file for one against an abusive spouse, petition for your own, or defend yourself against a petition started by your own spouse.
---
Your best interests are our priorities – call (817) 435-4970 or use a contact form to talk to us today.
---